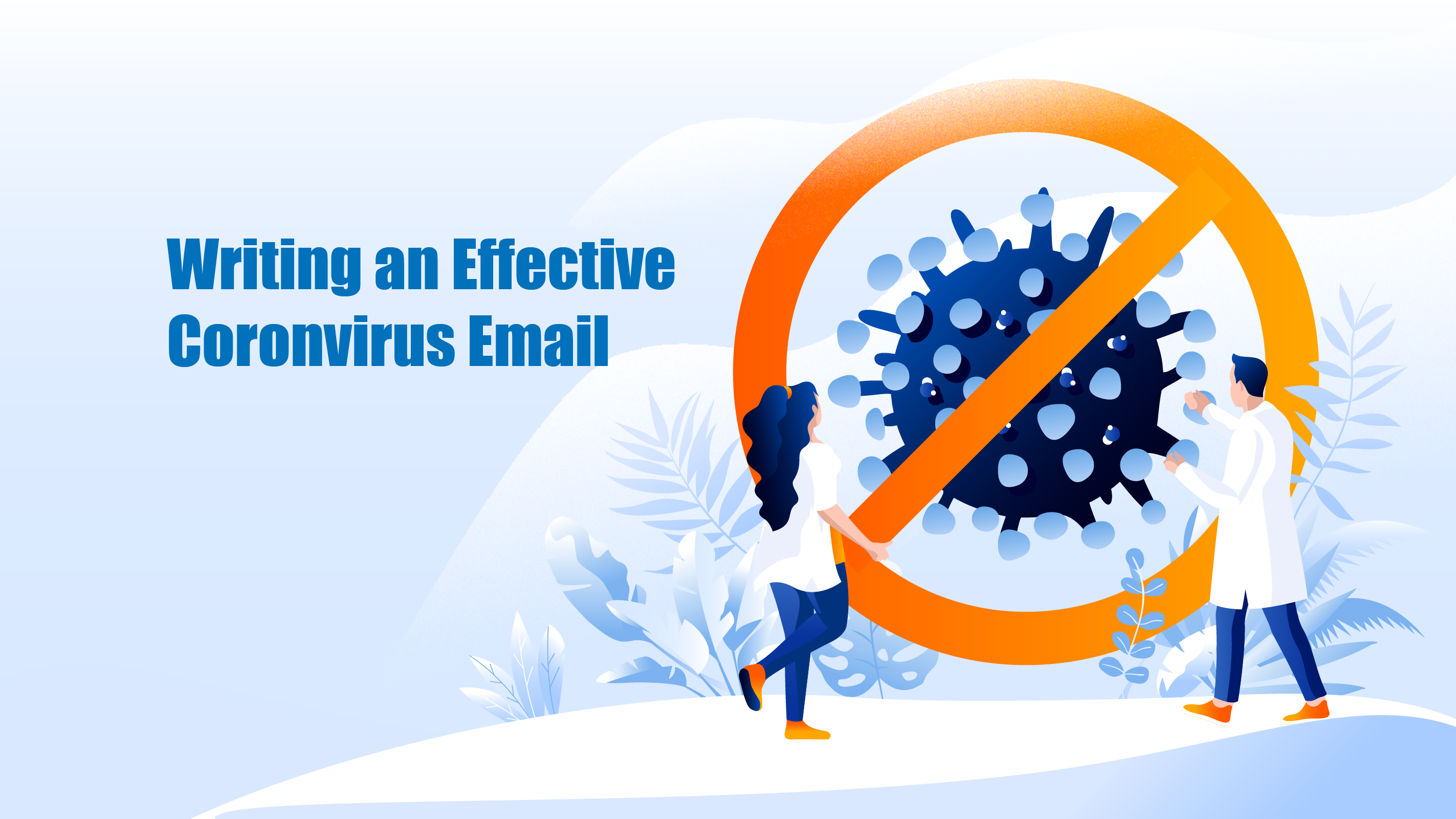 Apparently my inbox isn't the only one that's seen a deluge of #CoronaEmail" over the last few weeks. We've rounded up a few lessons on #CoronaCommunication for you from Twitter. There's some good take-aways to be had and a few laughs as well. If you happen to be called out by any of these twitter users, don't feel bad, we're all figuring this out one day at a time. So let's get started...
Be relevant
@CranialCollapse summarizes the basic Covid-19 update email formula below:

This kind of email can be helpful if it's relevant, but it's only relevant if I actually know who you are.
Segment your list
Segment your list to isolate who's active and who will find your email relevant. With retail shops and conference halls shuttered, many businesses are suddenly feeling the need to fire up their email marketing, but this isn't the right content for a re-engagement campaign. If you blast your whole list, you'll likely just end up annoying people and hurting your deliverability when you need it most.
I don't know what's worse, that Taco Bell sent out a Coronavirus email, or that Taco Bell has my email

— Tim Durham (@TheTimDurham) March 15, 2020
Every email list I have signed up for since 2004 has informed me what they are doing about coronavirus

— Michael Tracey (@mtracey) March 19, 2020
One strange side effect of living through a pandemic is finding out all the companies that have my email address on file

My inbox is like:
◽️A message from Dippin Dots about COVID-19
◽️Sport Clips Cares: Lets buzz Coronavirus together
◽️Farm & Fleet is here to help, Gavin

— Gavin Jones (@ecologyofgavin) March 15, 2020
If you're not careful, you might find yourself getting caught in #CoronaCleaning
A silver lining with all the #coronavirus email notifications is that I get to see which business mailing lists I'm on, and simultaneously clean out my unwanted mailing list subscriptions! Practicing good #digitalasset management! #coronacleaning pic.twitter.com/av2WNi1YcO

— deathlyducky (@deathlyducky) March 15, 2020
If I get one more "due to the coronavirus..." email I might lose it 😒 Ima find a cure myself

— Tré (@tre_butler_3) March 15, 2020
Be human
People appreciate humanity…
Very impressed with @JetBlue for sending out a very personal video from their CEO this morning. This is so much better than all the text-based emails out there, and it also has an honest yet hopeful tone. Other companies should follow this type of example: https://t.co/AKz6ElP3Yo

— Marcus Sheridan (@TheSalesLion) March 18, 2020
But only if it seems authentic...
I'm grateful for all the credit card companies sending emails to remind us that we can continue to pay our bills online if branches close and things continue to get worse. They're here for us.

— Leon Lush (@LeonLush) March 21, 2020
Psst... I don't want your emails feigning concern and I definitely don't want the text messages asking me to try a new product like nothing is happening.

Some businesses are making choices that will hurt their business more than coronavirus.

Empathy is a superpower.

— Christina Garnett (@ThatChristinaG) March 14, 2020
Only offer to help, if you actually have something more than just a product to sell. People on your list may be sick, stuck, broke and literally hurting right now.
March 18, 2020
Be empathetic
Everyone's under a little bit more pressure than usual right now and trying to shore up their own business but that makes it even more important than ever to think about who's on the receiving end of your email and how they might take it. This pandemic will hopefully be over sooner than later, but bad memories can last a long time.
Hey thanks @ToyotaFinancial @Toyota for reminding me I can pay my bill digitally during this #Coronavirus pandemic. It's easy to see what your actual top priority is. Such a helpful email. Mental note made. pic.twitter.com/uXPiEH8lVl

— Heather Tree (@OhhGeeTeetree) March 19, 2020
@SkyUK nice work Sky, a price increase email has just landed in my inbox, right at the time when half the country is facing a wage drop and who knows what else in the wake of #coronavirus. Nice way to look after your customers....

— Andrew Shepherd (@AnShep01) March 16, 2020
So what should you do? @GoodMarketingHQ did a great job of breaking down an effective coronavirus update email from Levi's below:
Levi's COVID-19 email is a lesson in copywriting: pic.twitter.com/CncgSX7zU1

— Marketing Examples (@GoodMarketingHQ) March 23, 2020
We'd love to hear your thoughts on how best to communicate during this time. Stay safe and wash your hands!