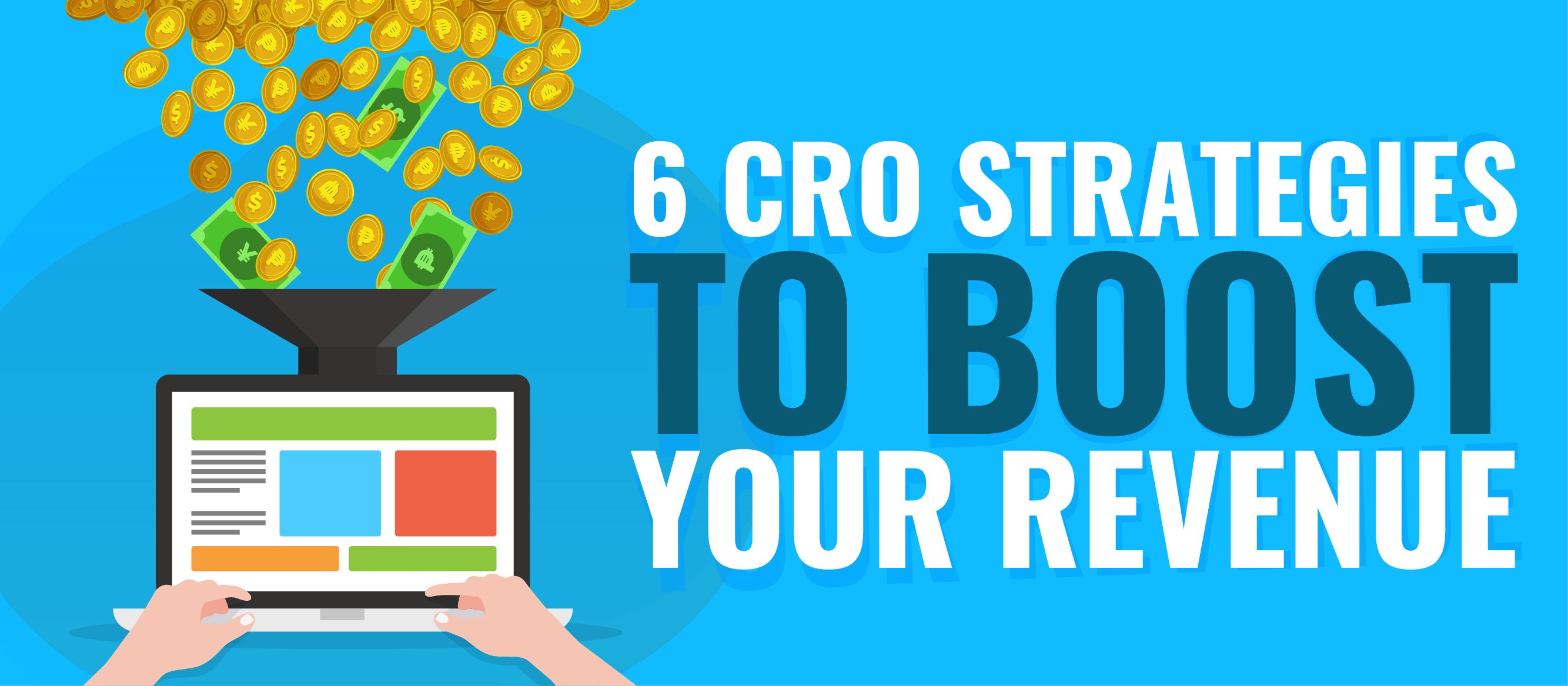 The goal of any brand is to grab consumers' attention and encourage them to convert into customers. If there is one thing that improves revenue without spending money, it is optimizing conversions on your site. There's no point in attracting a ton of traffic if you aren't implementing conversion rate optimization (CRO) strategies to convert those site visitors into long-term customers.
Only 22 percent of business owners say they're happy with their conversion rates. Small business owners, in particular, have a hard time juggling the multiple tasks required of them in a given year. Not only do you have to worry about your overall brand image, but you have to focus on marketing, day-to-day operations, and customer service. Conversion rate optimization, or CRO, may not be at the top of your list, but it should be.
Here are six CRO strategies that will engage leads and boost your revenue at the same time.
1. Survey Your Customers
If you've studied CRO at all, you're aware of how important knowing your target audience is. One tactic to make sure your landing page meets the needs of your target audience is to survey them.
Complete surveys in a few different ways. First, email current customers and ask them questions such as what types of specials would make them more likely to make a purchase online. You can also offer a pop-up survey and gather info from all site visitors. Some may not be within your exact target audience, but more than likely, those who are will take time to answer the survey. You can also study past emails, support questions, and complaints to learn more about your target audience and how you can better meet their needs.
2. Offer a Guarantee
When a new lead lands on your page, they may have never heard of your brand before. Even if they arrive via a recommendation from a friend, they may wonder if you're trustworthy. One quick way to reassure leads that you follow through with your promises is to offer a money-back guarantee. A money-back offer takes some of the uncertainty out of the decision to do business with your company for the first time.
Indochino sells custom suits, but they've tapped into the most significant concern new customers have about ordering a suit online — whether or not it will fit. Their promise that the suit will fit or they'll make it right goes a long way to putting consumers' minds at ease and helping them leap into buying suits online. Just under their promise, they include testimonials from satisfied customers. See more testimonials below.
3. Offline Branding Strategies
Even though most of your CRO strategies likely revolve around online efforts, don't rule out offline branding strategies that convert browsers into buyers. Consumers don't always find your e-commerce site through Facebook or a Google search. Many might first see mention of your brand in a magazine, on a large sign you place in front of your store, or other visual branding strategies.
Another idea is to create a specific hashtag users can share after visiting your booth at a trade show. You can then find those users and share links to special offers, news, and interesting facts.
4. Add Testimonials
Customer testimonials are 89 percent effective in grabbing users' attention. Sharing snippets of how others feel about your brand is a powerful tool that shows real people use and like your product and your brand.
Think about the last time you visited a website you weren't familiar with. You likely looked at their return policy and skimmed over reviews and testimonials to make sure there weren't any serious complaints against the company. Getting a referral, even from someone you don't know, gives you peace of mind about spending your hard-earned dollars.
Elegant Themes is a service-based company, so testimonials are important to entice people to sign up for a non-tangible good. They highlight customer testimonials on their About Us page by adding a photo and a quote from happy customers.
5. Test Your Site
As you add new elements to your landing pages and your conversion funnel, test each change with A/B testing. While you can make an educated guess about CRO improvements, you can't know for sure how customers will respond to changes until they do so.

Lexie Lu is a UX strategist and web designer. She enjoys covering topics related to UX design, web design, social media and branding. Lexie is a contributor to Marketo, Website Magazine and Envato. In her spare time, she enjoys walking her dog, watching HGTV and baking. Feel free to subscribe to her design blog, Design Roast, or follow her on Twitter @lexieludesigner.