(Warning, this blogpost may contain sarcasm)

I get asked the question "what's the best time to send email?" on a regular basis. I'm happy to report there is finally a clear-cut answer:

5pm on Tuesday.

Yes. According to Inc. Magazine after analyzing 1.5 billion emails,

Smart Focus found the answer, the best time to send email is 5pm on Tuesday.

Spread the word, we can all stop wondering now and just set our emails to go out at 5pm on Tuesday!

I decided to dig a little bit deeper before closing up shop here at Seventh Sense and renaming the company "Just send your emails at 5pm on Tuesday."

From SmartFocus, "The best time for sending e-mail marketing is evening from 17:00. If you email then, you are likely to both benefit from fewer unsubscribes and a "long tail" of evening engagement."

Great, so Tuesday it is, but I don't want to send all my emails at 5pm because I already know some of my friends don't like to receive marketing emails outside of business hours. The second best time must be in the 10-11am range? At least that's what I read last week on Co-Schedules analysis of 10 studies on the best time to send email email.

"HubSpot researched open times to find late morning tends to get the most opens. Send emails at 11 a.m. for the best results."

So, I'll do two segments, one at 11am and the rest at 5pm. Then I glance over at the SmartFocus study I have open in the other tab and I read the previous bullet:

"The worst time to send marketing emails was late morning/early lunch, 11:00-12:15. Messages sent during this time got the highest number of customers unsubscribing from their marketing. The marketing messages were opened/read the least, compared to other times in the working day."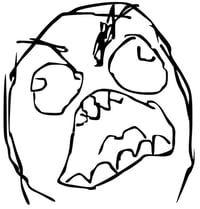 How can 11am be both the best and worst time to send email!
I'm kidding. We know from experience at Seventh Sense that people open and interact with different kinds of emails at different times of the day and days of the week. Thats why Seventh Sense uses machine learning to optimize email send times.
With Inc Magazine announcing (with a "drumroll" no less) that the best time had finally been found, we couldn't help but have a little fun with the conflicting data.
Now we recognize that sometimes you need to send your emails out in a single blast. If you use Seventh Sense, we can help you find that single best time for your audience. Otherwise, consider looking at the best known times for your industry.
Want to learn more about email marketing? Download my free Guide to Email Fatigue, or check out our 9 Best Practices for eCommerce Email Marketing.