The HubSpot App Marketplace features hundreds of third-party tools you can use to connect tools, teams, processes, and data in a single stack. Don't have time to sift through the hundreds of HubSpot apps in the ecosystem to determine which HubSpot integrations are best-of-breed? Not to worry -- we asked our friends at Revenue River, a HubSpot Diamond level agency, to give us their favorites. They tapped 6 of their top marketing specialists to give their thoughts on the top HubSpot integrations you should be using in 2020.
Seventh Sense
Seventh Sense handles send-time optimization for promotional emails, nurturing workflows, and other behavior-based workflow automation, freeing up my time to focus on other strategic aspects of email marketing. With multiple clients, Seventh Sense has become a must for optimizing open rates and reengaging previously unengaged contacts. Additionally, with all of the engagement data visualized, I'm able to better analyze trends and level up my email game.
JM Stilb - Marketing Strategist
Click here to get a free demo of the Seventh Sense HubSpot integration.
Lucky Orange
The king of the heatmap, Lucky Orange is a killer tool to have in your belt. This piece of SaaS provides dynamic heatmaps to help you better understand exactly how your website pages perform in views, scrolls, clicks, and across device and browser types. You can see which pages are too long, which have too many confusing CTAs, and where you can optimize your entire UX/UI journey.
On top of this, the Lucky Orange + HubSpot integration pulls all of this info down to the contact record level. This means you'll be able to see real page view recordings, heatmaps, and click maps for your customers, target contacts, and prospects--all in real-time.
Sami Brenner - Senior Marketing Strategist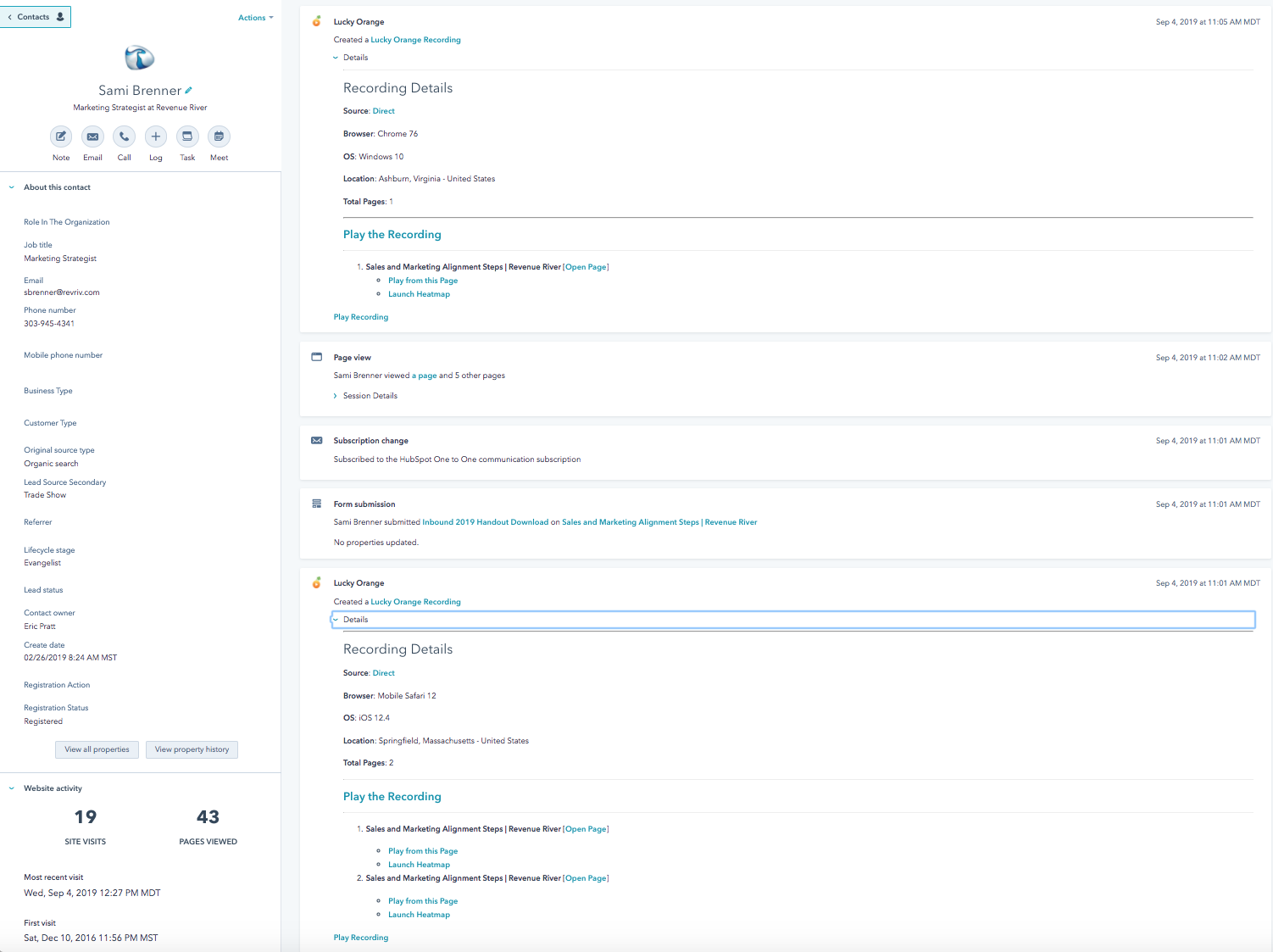 GoToWebinar
While GoToWebinar is still an industry leader in the webinar and online meeting space, there are many more players in this market today. But we still find GTW to be a top choice when it comes to more complex webinar strategies that need to be fully integrated in HubSpot's contact records for seamless data passing.
When you use HubSpot for your event's registration forms and landing pages, you can automatically pass contact info back and forth between GoToWebinar (where you can store your actual webinar video and house your in-depth video analytics like attendee video view time, overall attendance rate, etc.).
Because of the automatic data sharing, you'll be able to see each contact's video engagement metrics directly on their HubSpot contact record, giving you a more holistic view of how your customers or prospects are engaged with your webinar content inside your CRM.
Sami Brenner - Senior Marketing Strategist
Grow
Grow provides visibility into the performance of our marketing assets and our client's overall campaigns as it aggregates data from several sources. It's very user friendly and gives you all the data you need to make decisions based on data. Additionally, the data is summarized into visuals so it's easier for our clients to process the information. It's also a great way for various team members to collaborate in one place.
Emily Galeano - Marketing Strategist
Drift
Drift's HubSpot integration facilitates communication with the customer and improves user experience on the site. With Drift, you can build bots, book meetings and convert more website traffic.
You can use the HubSpot + Drift integration to target key audiences in different parts of the buyer's journey. How? By segmenting your database and filtering through Drift properties you can see which contacts are highly engaged and ready to move to the next part of the sales cycle.
You can also use Drift to see which contacts are engaged but hesitant to book a meeting and should be nurtured back into the sales cycle. Drift gives critical visibility into marketing strategy to improve your overall customer experience.
Sara Ceballos - Marketing Strategist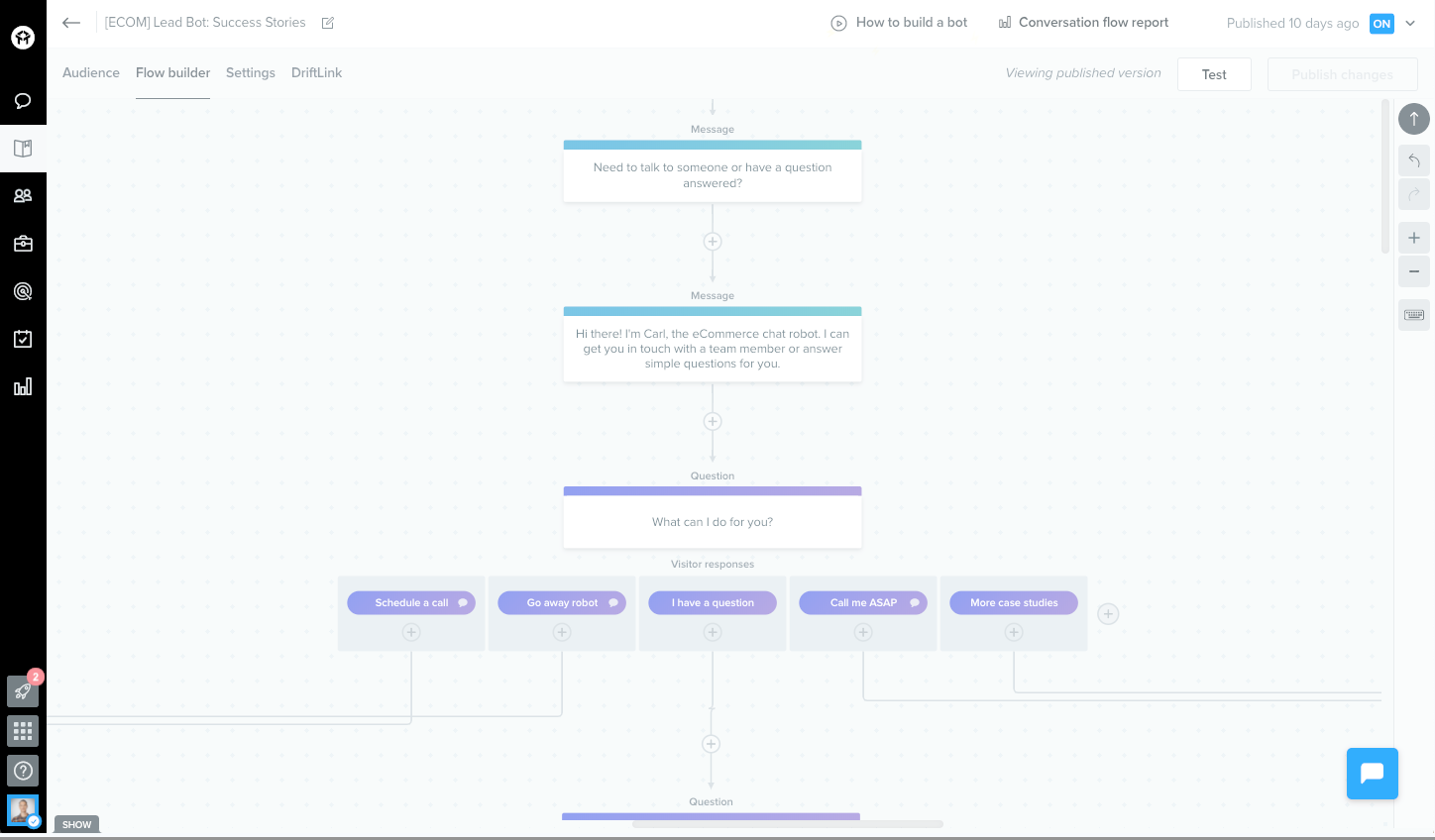 Databox
Databox is a powerful tool, especially when paired with HubSpot. It helps you visualize data in real-time and gives you the ability to create dashboards to show people only the data they need to see. It can be adapted to deliver meaningful metrics to any person within any role.
A CEO may only want to see a high-level overview of profit and revenue, but your sales manager needs insight into how many deals are within each stage of the sales cycle. Databox makes it easy to create both of these dashboards by connecting back-end data from HubSpot and feeding it into Databox to give each person access to the reports that are important to them.
Databox also provides a more in-depth view into your data than what is possible within HubSpot's normal reports and dashboards. It gives you the ability to add visualization to metrics that aren't available within the built-in reporting features. With the data connection being real-time there is also no lag time in getting data from HubSpot and having the ability to instantly access powerful visual reports.
Our clients have appreciated the value that the integration between Databox and HubSpot provides. They have been able to save time by having all their reports in one place as well as getting improved insight into how all their KPI's are performing. What used to be a painful manual process is now set to be automated that not only provides more value to our clients but is also less work on our end, creating a true win-win situation.
AJ Driscoll - Marketing Strategist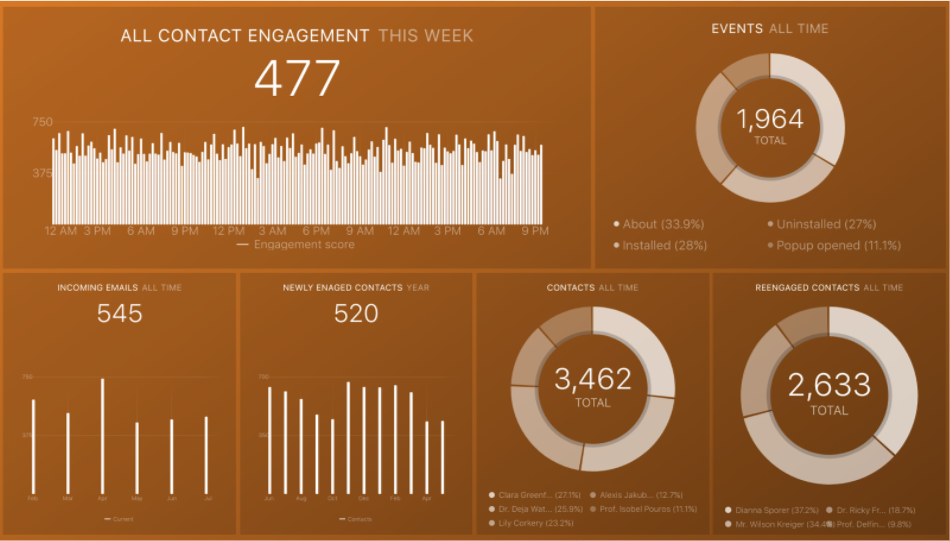 SnapApp
SnapApp is a full-service creative marketing tool that allows marketers to easily craft a wide range of content experiences for their customers. Highly stylized quizzes, assessments, calculators, interactive videos, brackets, and more can be created quickly without having to manage a custom development process or in-depth product planning.
With their extensive library of templates as well as customizable features, you can ensure brand consistency as well as making sure that your product performs across multiple platforms and devices. SnapApp also integrates seamlessly with Hubspot to provide detailed analytics reports, automation, and lead capture with a simple front and back-end API.
I love that the app has a very clean and easy to use interface which took a very short time to learn. Additionally, they offer a multitude of beautiful and user-friendly templates that significantly cut down on product design while also offering customization which keeps my voice and messaging consistent across experiences.
We get great feedback and interaction levels from using SnapApp because it offers a very creative and visually appealing way to connect with our leads and provide more diverse content. My favorite utilization of this app is creating engaging top of the funnel quizzes such as "What is your spirit animal", etc which do a great job at driving engagement, collecting marketing information, and increasing content output.
Sam Swartz - Marketing Strategist
Vidyard
Vidyard is a high-performing and versatile platform used primarily for video hosting and embedding, but is also so much more. In addition to being one of the most powerful and responsive video players in the business, Vidyard also offers a wide range of valuable marketing tools such as analytics and reporting, SEO optimization, video personalization, and seamless CRM integration.
With their analytics tool, you can get real-time video data reports as well as detailed ROI insights on easy to understand and customizable dashboards. Additionally, marketers love Vidyard's automatic SEO optimization capabilities such as automatic transcriptions, captions, powerful metadata, and XML sitemaps which, if used correctly, can ensure that your videos stay at the top of the search ranks.
One of my favorite features that Vidyard provides is their unique and state-of-the-art video personalization tool. This powerful component takes uniquely curated content to another level by pulling user information and placing details like name and location directly into the video and video thumbnail. According to Vidyard, users have a much higher probability of clicking on a video if their name appears in the thumbnail, which makes sense - wouldn't you click on that video?
With a smooth and easy HubSpot integration, it is incredibly easy to track our leads down every stage of the funnel while collecting and processing valuable information all along the way.
Sam Swartz - Marketing Strategist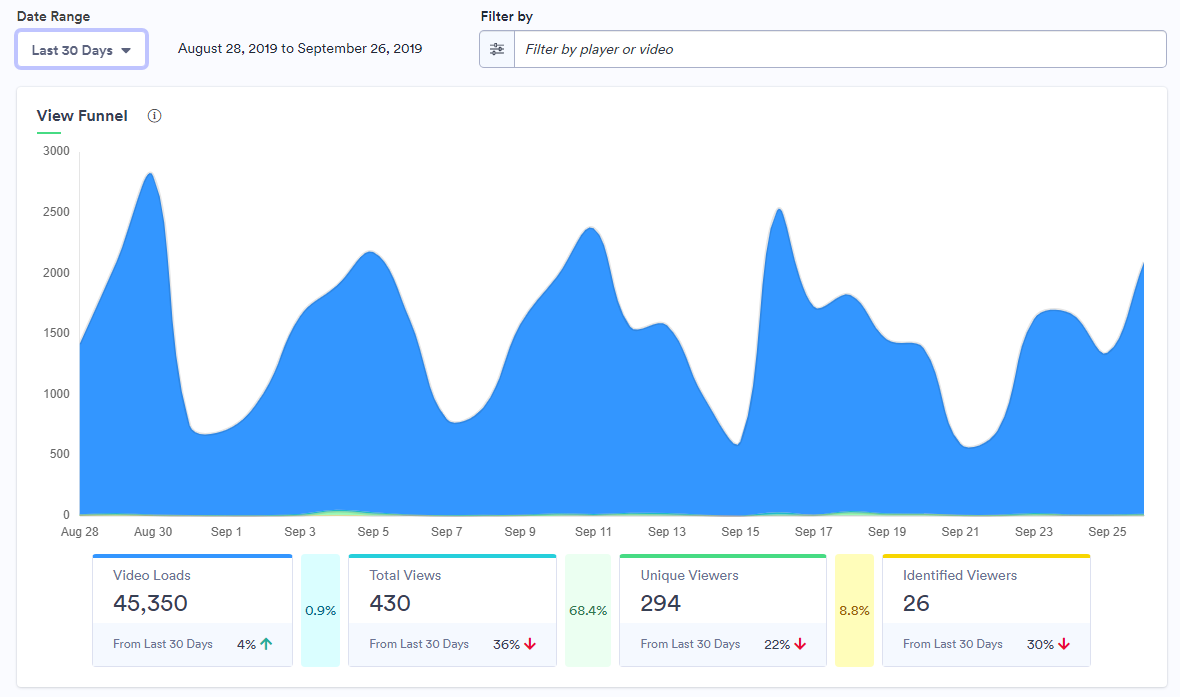 Need help implementing these HubSpot apps in your own marketing tech stack? Get in touch with the marketing specialists at Revenue River for award winning service with marketing strategy, execution and advice.