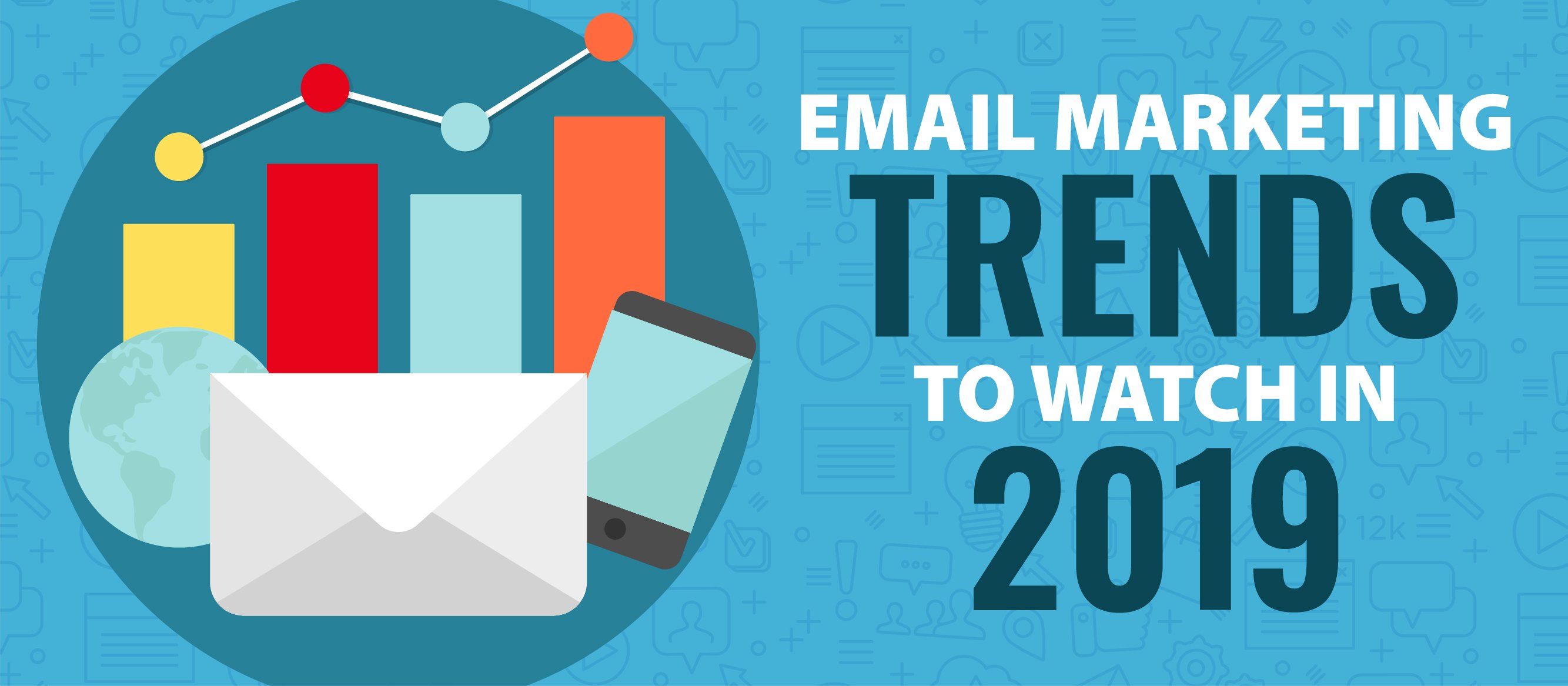 It's fair to say predictions often don't line up with reality. Remember when Bill Gates predicted the end of spam by 2006? Still, there is a lot of value in analyzing the current business environment and looking for trends to guide you as you make marketing decisions. With that in mind, I hope you enjoy our predictions for the top email marketing trends that we expect to see in 2019. We'd love to hear your comments, did we miss anything?
Continued tension between personalization and privacy
Consumers are becoming distrustful of large data aggregators. A survey of 2000 consumers conducted by Sailthru found 60% of consumers feel uncomfortable with brands buying and selling their data. 60% also believe the U.S. government should regulate how companies use consumer data. Governments are responding and 2018 saw GDPR take effect in Europe and the passage of broad privacy regulations in the state of California. Regulations are likely to only get more stringent in 2019.
At the same time, consumers have come to expect a certain level of personalization in branded communications and even web experience. 33% of consumers say companies recommending products that don't match their interests is a main reason they unsubscribe.
Machine learning and AI are playing an ever greater role in marketing and that seems unlikely to change. The Gartner 2018-19 CMO Spend Survey found martech spending, at 29%, is now larger than human labor costs at most companies.
So what's the takeaway?
Consumers are getting savvier. They want to know how their data is being used and want it used in ways that benefit them, not exploit them.
Email marketing will grow in importance as the social media landscape changes
Trust in social media companies is declining. Sailthru found nearly half of all consumers plan to delete at least one social media account in the next year and 40% of people claim to have deleted a social media account in 2017 because they didn't trust the platform with their personal information (2018 Edelman Trust Barometer).
While social media is not likely to disappear, marketers are realizing that depending too heavily on social media is risky. Social media managers learned the hard way that organic reach was a setting facebook could easily tweak when Facebook tried to monetize in 2012 and organic reach plummeted. Between 2012 and 2014, "organic" reach dropped from 16% down to 6% and for large pages with 500,000 likes, organic reach hit as low as 2%.
You can still pay to reach people, but AdStage found Facebook's CPMs (cost per thousand ad impressions) increased 91% year-over-year from 2017 to 2018. That's hardly a sustainable inflation rate for marketing budgets.
Email has consistently remained the top channel that consumers prefer when receiving offers from brands. In addition, as a list size grows, the cost to reach your subscribers does not increase significantly. Because of this we expect to see companies invest more heavily in building their own databases of emails and enhancing their email programs in 2019.
Broader use of AI/Predictive email marketing
2017 and 2018 were both predicted to see massive growth in the use of AI and machine learning technologies. While AI hasn't always landed as expected, it has taken on a greater role in marketers day to day lives in 2018 and this is likely to continue.
Predictive analytics is making microsegmentation cheaper and less labor-intensive and dynamic, real-time personalization has become more accessible for small marketing teams. Marketers are writing higher converting emails and subject lines guided by AI and machine learning is helping marketers better time emails. In addition, predictive email marketing may also help marketers reduce churn by identifying which contacts are most likely to unsubscribe.
Machine learning and technology will bring smarter spam filters
"On average, 24.16 percent of email — that's one out of four messages — was delivered to spam folders monthly in 2017. That's almost 6 percent higher than 2016 and 17 percent higher than in 2015. - Data from EveryAction NonProfit Deliverability Study
It's not just marketers who are using machine learning/AI. Email service providers are constantly improving their own algorithms as data sets grow. In 2019, it will be harder than ever for senders to land in the inbox if their emails constantly go unread. In addition, if adopted by major players, technologies like blockchain could make it dramatically easier for ESP's to regulate unwanted email.
Marketers will send less email in 2019
SendGrid found marketers across virtually all industries sent less email in 2017 than in 2016. In 2017, the only industry that sent more email than in 2016 was online dating, and unlike most other industries, dating websites saw email engagement decline in 2017.
We expect this trend of marketers sending less frequent but more targeted email to continue. As spam filters get smarter and marketers struggle with deliverability issues, the only solution will be to maximize email relevance to increase engagement.
Brands will think more holistically about touchpoints
Making sure your audience stays engaged is key to improving deliverability. As marketers try to maximize engagement, they will be forced to optimize timing not only of individual emails but of collective efforts. B2B account-based marketers have taken this approach for a long time. Automation has made logging touch points across platforms and company divisions more scalable, and we expect to see more companies adopting a global approach to logging email touches in 2019.
Email format polarization
Interactive emails have been "trending" for the last few years as a the next big thing in email. At the same time, there's been ongoing debate between marketers who swear by the plain text email, and companies pushing image rich templates.
Interactive elements, when done right, can greatly enhance user experience and make it easier for marketers to showcase products and at the same time gather data. That said, a study by HubSpot in 2015 found that while consumers SAY they like image rich emails, the numbers don't bear that out. There's also reason to be concerned that the more coded elements an email has, the more likely email service providers are to label it as promotional or spam.
In 2019, we expect to see this polarization widen as marketers experiment with both simpler, and more code rich email formats while trying to balance deliverability with user experience.
Til next year!
Well, there you have it, 7 email marketing trends for 2019. Let us know what you think, do you agree with our choices? We look forward to hearing your comments and stay tuned til next year when we'll circle around to see how we did.