How is your email received?
You may have heard the old baseball maxim "pitching wins championships." A starting pitcher has the most touches on the ball of any player on the baseball diamond and is largely responsible for the team's success.
As it is easy to get distracted by the pitch, many of us overlook the receiving of the ball. To a large degree, the catcher is the most important playmaker – they are the only player with a view of the entire field.
Knowing both the pitcher and the opposing batter better than anyone else on the field, he calls the play to win the game.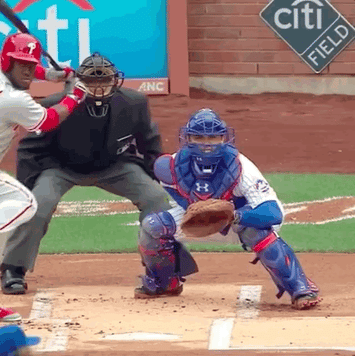 The catcher's job is to know the most about what is happening on the field to guarantee the most seamless and successful game for their pitcher and other teammates. This also describes the role of an effective marketing leader- someone who uses exceptional insight, clear communication, and strategic application to ensure the success of the team.
To be most effective, a marketer must fully understand and optimize both sides of the pitch. Many marketers optimize their email from the send-side. They focus on perfecting how their email goes out, pouring themselves into content creation and mass mailing. The thought is: "As long as I make my content more amazing than the rest and get it in front of as many eyes as possible, I'm bound to get good results."
Often, too little attention is given to how an email campaign is received. Well-crafted material gets lost in the ocean of content weighing down customers' inboxes. In the end, the only way to consistently get through is strategic analysis and personalization. If you want to improve your email marketing campaigns, focus beyond the send-side. Optimize the receive-side, too.
Use email analytics tools that give you the insight you need on each customer to make best use of your content. Adaptive, predictive software can empower you to make sure your email campaign hits home at the best possible time, per customer. Seventh Sense provides you with the greatest insight into customer "receivability," guiding you safely into your customer's inbox right when it counts.
Know your audience, know your campaign, and win the game.